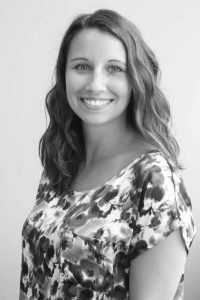 Often times, the non-profit that I work for, Atlanta Habitat for Humanity, is noted for its strong Christian roots in Americus, Georgia due to its founder, Millard Fuller. What people usually do not know of this is that Atlanta Habitat was founded south of Atlanta on Koinonia Farm— an intentionally mixed-race community that persisted during the middle of the Jim Crow era. In the 1940s, Koinonia Farm was a progressive community whose simple focus was to bring different races together and provide a space for them to work and live as equals.
Fast forwarding 60 years later to my role at Atlanta Habitat, an affiliate of what is now Habitat for Humanity International; I see those roots and basic principles played out in our current religious climate. After 9-11, Atlanta Habitat saw the need to bring diverse religious congregations together to serve in a peaceful and meaningful way. Since 2002, Atlanta Habitat has built 10 interfaith houses; meaning, Atlanta Habitat has provided the space and opportunity for dozens of diverse congregations and interfaith groups to build a home in partnership. Atlanta Habitat provides a safe space where everyone can put their 'faith into action' and serve a greater good – building alongside a qualified and working family who will ultimately purchase an affordable home.
In being a safe space for interfaith religious cooperation, there have been many growth opportunities in Atlanta that Atlanta Habitat has had the pleasure of witnessing. The Atlanta Interfaith Manifesto is just that, an opportunity to transform Atlanta through engaging and uniting. With the Atlanta Interfaith Manifesto's goals being to advance interfaith cooperation, marshal religious diversity, and celebrate Atlanta's diversity, I feel the concept that Millard Fuller lived out in the 1940's, has re-grounded itself presently in Atlanta, with a focus on working across both racial and religious lines. It is exciting to see support grow for working across lines of differences to advance the common good. Atlanta Habitat is in support of the Atlanta Interfaith Manifesto and will continue to partner in order to advance interfaith harmony in our city.
We will continue to work, build, and partner with organizations, individuals, and congregations to remind Atlanta – and beyond – that our similarities are much greater than our differences.
---
Haley Hart is a social and civic advocate whose work passionately supports issues she cares deeply for: education and service opportunities across diverse religions and environmental sustainability. Currently, Haley serves as a Sponsorship Coordinator for Atlanta Habitat for Humanity, the sixth largest Habitat affiliate in the world which has been recognized as an 'Affiliate of Distinction'. Haley's team raises over $4 million dollars annually and she works directly with 70+ diverse faith groups where she facilitates opportunities for congregations to build together across racial, socio-economic, and faith identity boundaries. These efforts directly support Atlanta Habitat's home-building programming. Haley serves on the Faith-Advisory Committee for Habitat for Humanity International where she shares her broad experience in helping to create programs and tools for other organizations faith and interfaith engagement programs.
http://atlantainterfaithmanifesto.org/wp-content/uploads/2016/09/blank-logo-300x65.png
0
0
Rachel
http://atlantainterfaithmanifesto.org/wp-content/uploads/2016/09/blank-logo-300x65.png
Rachel
2017-07-03 12:38:54
2017-08-25 18:33:19
Atlanta Interfaith Manifesto and Atlanta Habitat for Humanity: Engaging and Uniting Our City