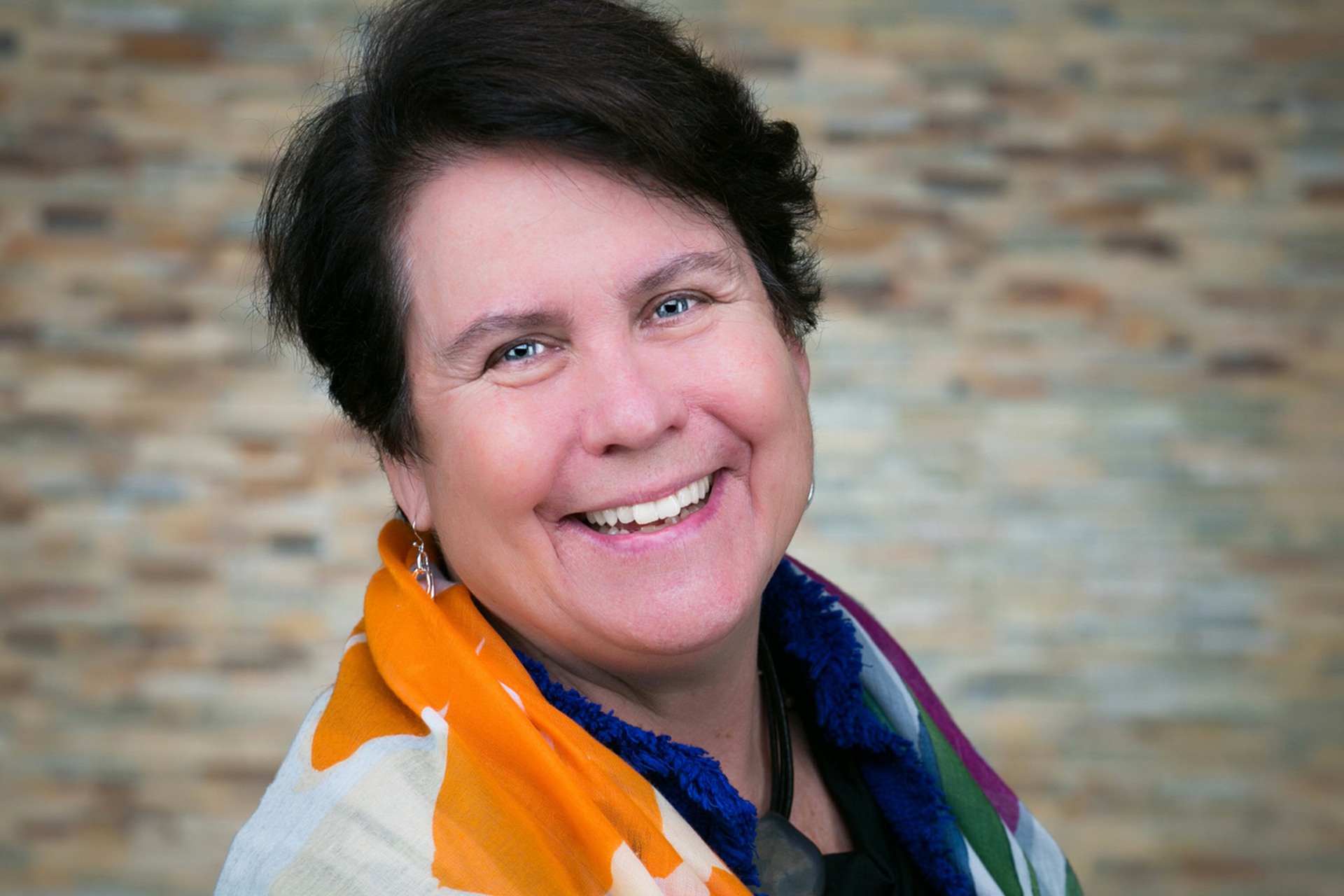 Life is a journey. Our relationship with a higher being is a journey too. Mine is a familiar one in some respects – 16 years of Catholic education, raising my children in the Methodist faith and then a time in the Presbyterian Church. And for a time I had another key experience as part of a teenage Jewish girl's life as she prepared for bat mitzvah. I was wandering in terms of organized religion but always maintaining a belief in God.
This journey was enhanced even more when I traveled the Middle East under the leadership of Max Miller who tied the people, places and key events in the Abrahamic faiths together. That experience made me realize we are much more like a tree with different branches than different trees – we share so much more than what divides us.
The best ever example of this came when the Community Foundation launched the Higher Ground Group – an amazing, faith-filled and joyful foursome of Rabbi Alvin Sugarman, Rev. Joanna Adams, Rev. Joseph Roberts and Iman Plemon El-Amin. For five years, I sat in meeting rooms and public forums as they discussed the toughest problems in our world and community, always faced through a faith lens. I heard them all quote from the Old and New Testaments and the Koran. They understood and respected each other's faith while being grounded in their own. It was civil discourse in its purest and finest form.
The Atlanta Interfaith Manifesto is the vehicle that takes this civil discourse, curiosity and belief out to each of us to shape for ourselves in our sphere of influence. You don't have to be 'churched' to join, you simply have to be open to thoughtful dialog that may take you out of your comfort zone, but in a good way if you are open to it! Bring your desire to see a community with cooperation and respect. To get inspired, read some of the blogs done by Higher Ground from 2011 to 2015 here.
---
ALICIA PHILIPP is president of the Community Foundation for Greater Atlanta, one of the largest and fastest growing philanthropic service organizations in the country. This year she is celebrating her 40th year with the Foundation. When she joined in 1977 its assets were $7 million, today they are approximately $955 million. The Community Foundation strengthens the 23-county Atlanta region by providing quality services to donors and innovative leadership on community issues. They do this by connecting the passions of philanthropists with the purposes of nonprofits doing that work. To that end, in 2016, the Community Foundation received $135 million in gifts from donors and granted out more than $125 million via 7,300 grants to more than 2,400 nonprofits locally, nationally and abroad.
Philipp has served on the board of the Council on Foundations, the Southeastern Council of Foundations, Independent Sector and the National Center on Family Philanthropy. In 2017 she was named to Georgia Trend magazine's Business Hall of Fame after being on its "100 Most Influential Georgians" list for many years. She has also been named one of the "100 Most Influential Atlantans" by the Atlanta Business Chronicle and the ninth most powerful Atlantan by Atlanta magazine.
Philipp received a bachelor's degree from Emory University and a master's in business administration from Georgia State University. She lives in Decatur and has two adult children, both of whom live in Europe.
http://atlantainterfaithmanifesto.org/wp-content/uploads/2016/09/blank-logo-300x65.png
0
0
Rachel
http://atlantainterfaithmanifesto.org/wp-content/uploads/2016/09/blank-logo-300x65.png
Rachel
2017-07-31 16:03:53
2017-08-25 18:33:55
Alicia Philipp, President of Community Foundation for Greater Atlanta, shares thoughts on Atlanta Interfaith Manifesto