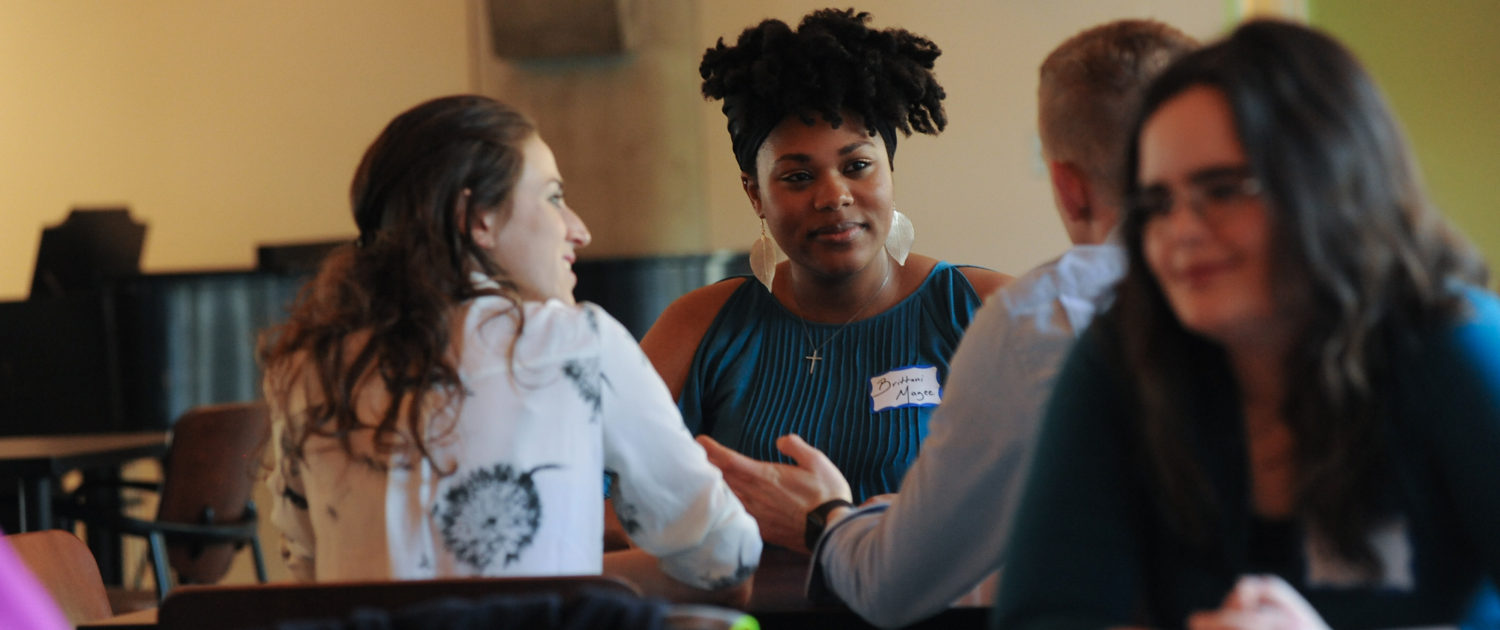 The perspective of seasoned Atlanta community and faith leaders within the discussion of interfaith engagement is invaluable. But it is equally important to shine a light on new, fresh voices in this conversation. 

To this end, we are excited to introduce a four-part blog series sharing the thoughts of three young interfaith leaders in Atlanta. Brittani Magee, Amanda Wolkin, and Hamdi Abdi met during a dialogue dinner at Emory University's Candler School of Theology last spring and 

come from varying religious backgrounds. They will each be tapping into their unique perspectives as religious young adults to discuss what interfaith engagement means to them within today's social, political, and societal context. Be sure to stay tuned for the fourth, final post in this series detailing their collaborative call to action for the Atlanta interfaith community.
---
RESPONSE FROM BRITTANI MAGEE
In a world that is more interconnected than any other time in human history, I have observed that many people continue to perceive "the other" in stereotypical or uninformed ways. Nigerian writer, Chimamanda Ngozi Adichie said it best in her TED Talk, "The Danger of a Single Story," where she notes that the problem with stereotypes is not that they are untrue, but that they are incomplete. They make one story become the only story. While this observation can be applicable in many contexts, it is particularly accurate in the context of faith. As a Christian seminary student, I have experienced my share stereotypes, harsh critiques and uncomfortable conversations. On many instances when I tell someone that I am a theology student, somehow in their mind I transform from being an average person to embodying every wrong thing that the church has ever done. I must also be an expert on the most minute details of scripture and be prepared to provide definitive insight into the most polarizing of topics.
So often in these moments I wish that the person would be willing to pause and hear what my faith means to me. From their perspective, faith and belief systems are corrupt and divisive. On the contrary, I have found that faith has brought me a joy, freedom and compassion for others that I would not have thought possible. In place of the bitterness and self-loathing that shrouded my mind as an adolescent, when I felt God's presence for the first time, it was like breathing air after drowning for so long. What humbled me was not just that God saw me and understood me when no one else did, but that God loved me enough not to leave me where I was. What has followed since then has been a journey filled with highs and lows, victories and defeats, joys and sorrows. Yet unlike before, I am not journeying by myself; God is with me in my moments where I am soaring among mountain tops but also when I have reached the deepest pit of despair. That is what my faith means to me.
Consequently, I find that it is imperative that I engage in interfaith dialogue with others. Not as a means of arguing or coming to a specific conclusion, but to allow a space where the voices and experiences of individuals in other faiths can be shared. By simply allowing our perceptions of the "other" to be gleaned from the media, we reflexively will come to simplistic conclusions that perpetuate stereotypes, fear and mistrust. Faith has a way of not only shaping our perceptions of the self but also how we perceive and interact with the world. While we may not agree with each other, I believe that having respect and compassion for others should be the lens from which we interact with our fellow humans. As Sojourner Truth so aptly stated, "Religion without humanity is very poor human stuff."
---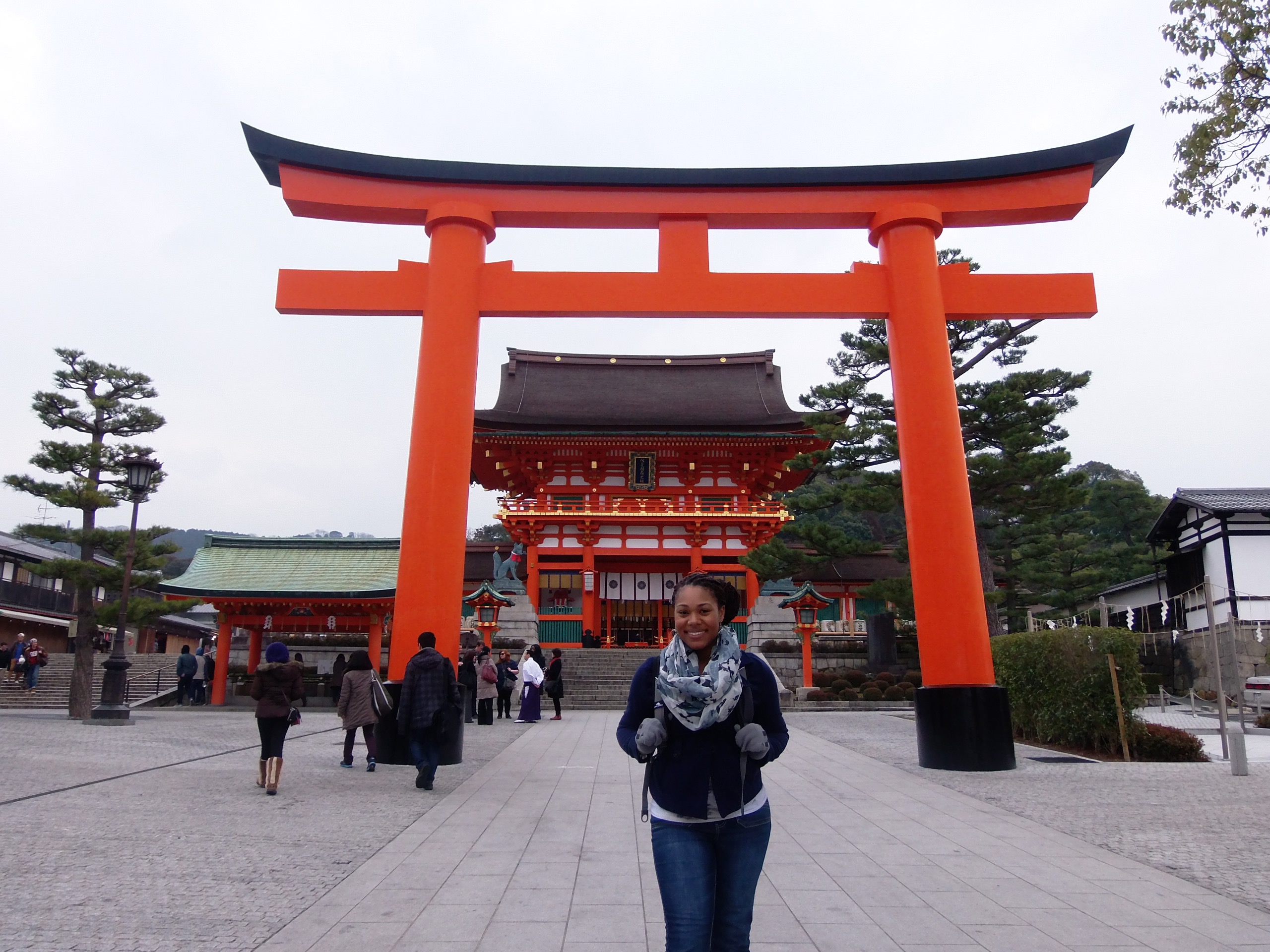 Brittani Glynn Magee is a third year Masters of Divinity student at Emory University. Magee attended Agnes Scott College as an undergraduate majoring in International Relations, where she developed an interest in studying how women contributions to peace negotiations impact reconciliation in post conflict societies. Both her classroom and study abroad experiences have helped her identify various patterns and connections between women empowerment and communal reconciliation. Her master's program has enabled her to pursue a theological study of justice and peacebuilding while also actively addressing the needs of marginalized communities, such as refugees and women. One such way she hopes to achieve this is through the power of storytelling as a method to bridge the cultural and religious gaps within divided communities. In addition to her interests in post-conflict reconciliation and women empowerment, Magee enjoys painting canvases and playing with her Yorkie puppy, Koda.
http://atlantainterfaithmanifesto.org/wp-content/uploads/2016/09/blank-logo-300x65.png
0
0
Rachel
http://atlantainterfaithmanifesto.org/wp-content/uploads/2016/09/blank-logo-300x65.png
Rachel
2017-09-13 16:34:51
2017-09-19 19:02:02
What Does Interfaith Engagement Mean to Religious Millennials? Response from Brittani Magee